2021 NDRPA State and ND Trails Conference
September 13, 2021

-

September 15, 2021

The NDRPA State Conference and the ND Trails Conference will be held jointly in Bismarck Sept. 13-15, encouraging conversations on "Navigating Our Future." North Dakota park and recreation professionals will gather with trail users, advocates and managers from across the state to learn from educational sessions and network with peers.
Download the schedule for details.
REGISTRATION
The registration deadline was Aug. 25. For questions, contact the NDRPA office at 701-355-4458.
ACCOMMODATIONS
A block of rooms has been reserved at the Ramkota Hotel & Conference Center in Bismarck. The education sessions, awards banquet and exhibitor showcase will take place at the Ramkota. The room block deadline is Aug. 25. Call 701-258-7700 to make reservations.
EXHIBIT HALL
NDRPA invites you to exhibit at the conference. Each exhibit booth fee includes a full conference pass, including all meals for one exhibitor representative.  Additional exhibitor passes are $80 each.  Exhibit hall space is limited to 40 booths including equipment booths, also on a first-come, first-served basis.
Standard Booth – $550 (8′ x 10′)
Equipment Booth – $1,000 (30′ x 30′)
Reserve your booth today! The deadline for exhibit booth reservations is Sept. 1.
EXHIBIT HALL DETAILS
Location:                   Ramkota Hotel & Conference Center, 800 S 3rd St, Bismarck, ND 58504
Exhibit Set-up:          Mon., Sept. 13       8-11 a.m. and 2-5 p.m. CT
Exhibit Schedule:     Tues., Sept. 14      7 a.m.-2 p.m. CT
Exhibit Tear-Down:   Tues., Sept. 14       2-4 p.m. CT
KEYNOTE SPEAKERS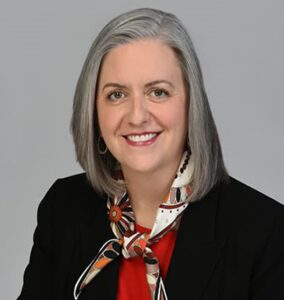 Kristine Stratton is the president and chief executive officer of the National Recreation and Park Association (NRPA). In her role, she is responsible for the nearly $20 million national organization that works to ensure that all people have access to parks for health, conservation and recreation. NRPA is the national voice for the protection and creation of local parks, harnessing the passion and power of its more than 60,000 members and the millions of individuals they serve.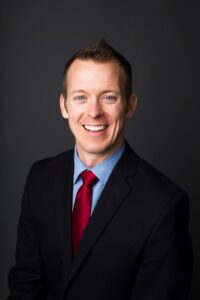 Josh Askvig is the state director for AARP North Dakota. He had previously served as the associate state director for advocacy for the organization. Askvig has a broad background in advocacy and election work, having worked on Capitol Hill, as a campaign consultant, lobbyist and appointee and serving two terms in elected local office as a Bismarck City Commissioner. He received his master's degree from the Graduate School of Political Management at The George Washington University. He is an avid endurance athlete who has completed an Ironman triathlon and time qualified and completed the Boston Marathon.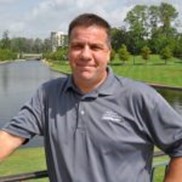 Chris Nunes, CPRE, is director of parks and recreation for The Woodlands Township in The Woodlands, Texas. In his position, Nunes oversees a $36.3 million operational budget and is accountable for the management of 148 parks, 15 swimming pools and aquatic facilities, and 220 miles of pathways. He speaks around the country on topics such as business plans, contracting, creative programming, marketing, external funding, communication, leadership and succession planning.
MONDAY HIGHLIGHTS
There are several opportunities to enjoy Bismarck and the company of fellow professionals at the conference, including four options on Monday afternoon.
It wouldn't be the state conference without a golf tournament. Get ready to play beautiful Riverwood Golf Course.
Trail enthusiasts will enjoy one of two field sessions. Ride the Rough Rider Trail on a mini ATV (Space is limited to 12 people, and a helmet is required. Transportation will be provided from Riverwood.). Hike the Atkinson Nature Trail and experience a trackchair, then take an interpretive walk through General Sibley Park.
The Downtown History, Art & Spirits Walk features sights of downtown Bismarck. Tour Camp Hancock and the Former Governors' Mansion, hear chilling tales of Murderer's Gulch, and experience an art gallery and an art alley.
Monday night's social and dinner will take place at the Sertoma Club Community Center in Sertoma Park with yard games and more.
RAFFLE ITEMS REQUESTED
This year's conference will include a limited silent auction with a few select items and a raffle to raise funds for NDRPA scholarships. Each park district is encouraged to bring at least one raffle item valued at $50 or more.